Ben Woolfitt "Days. End."
September 9 – September 23, 2017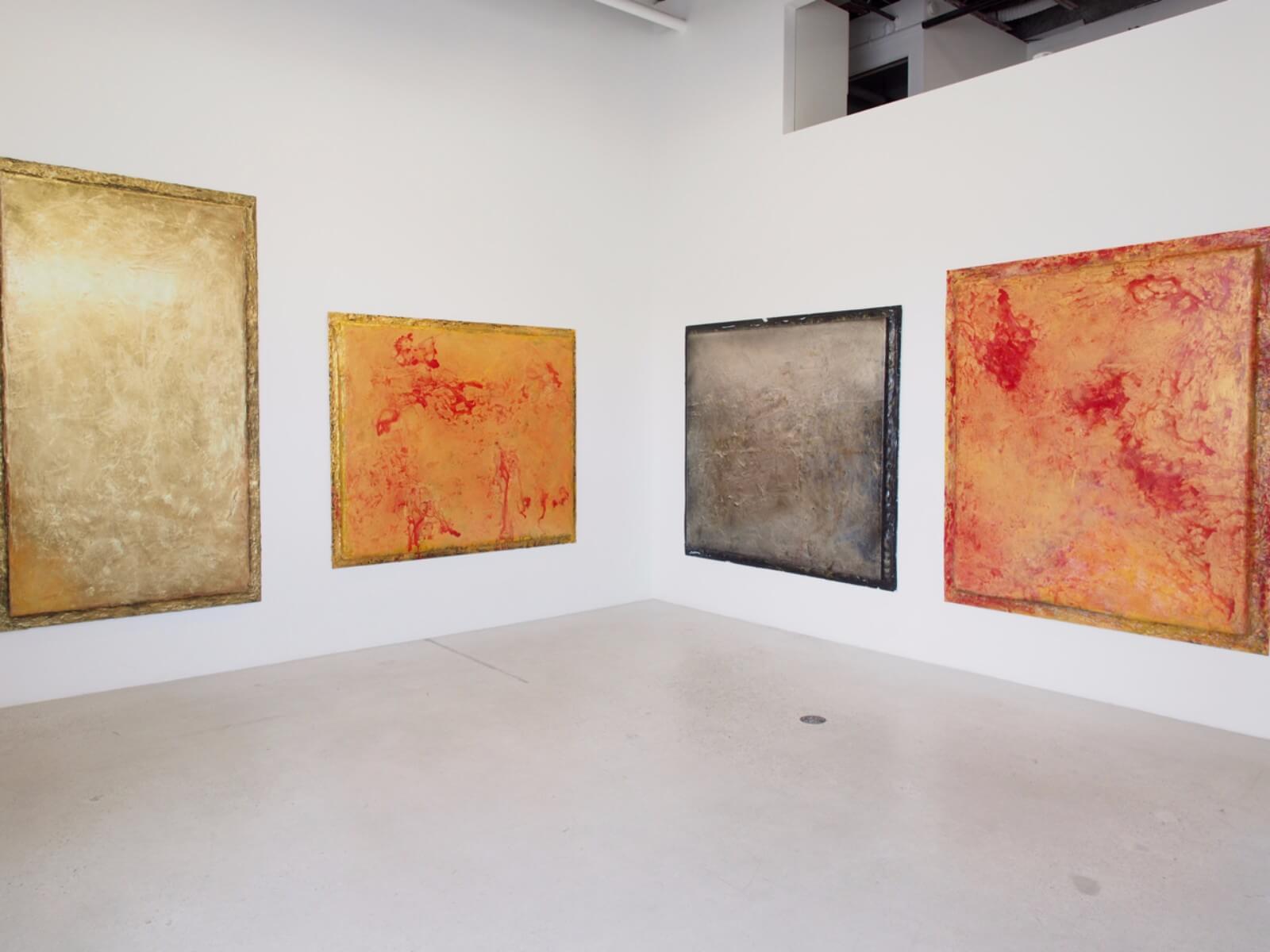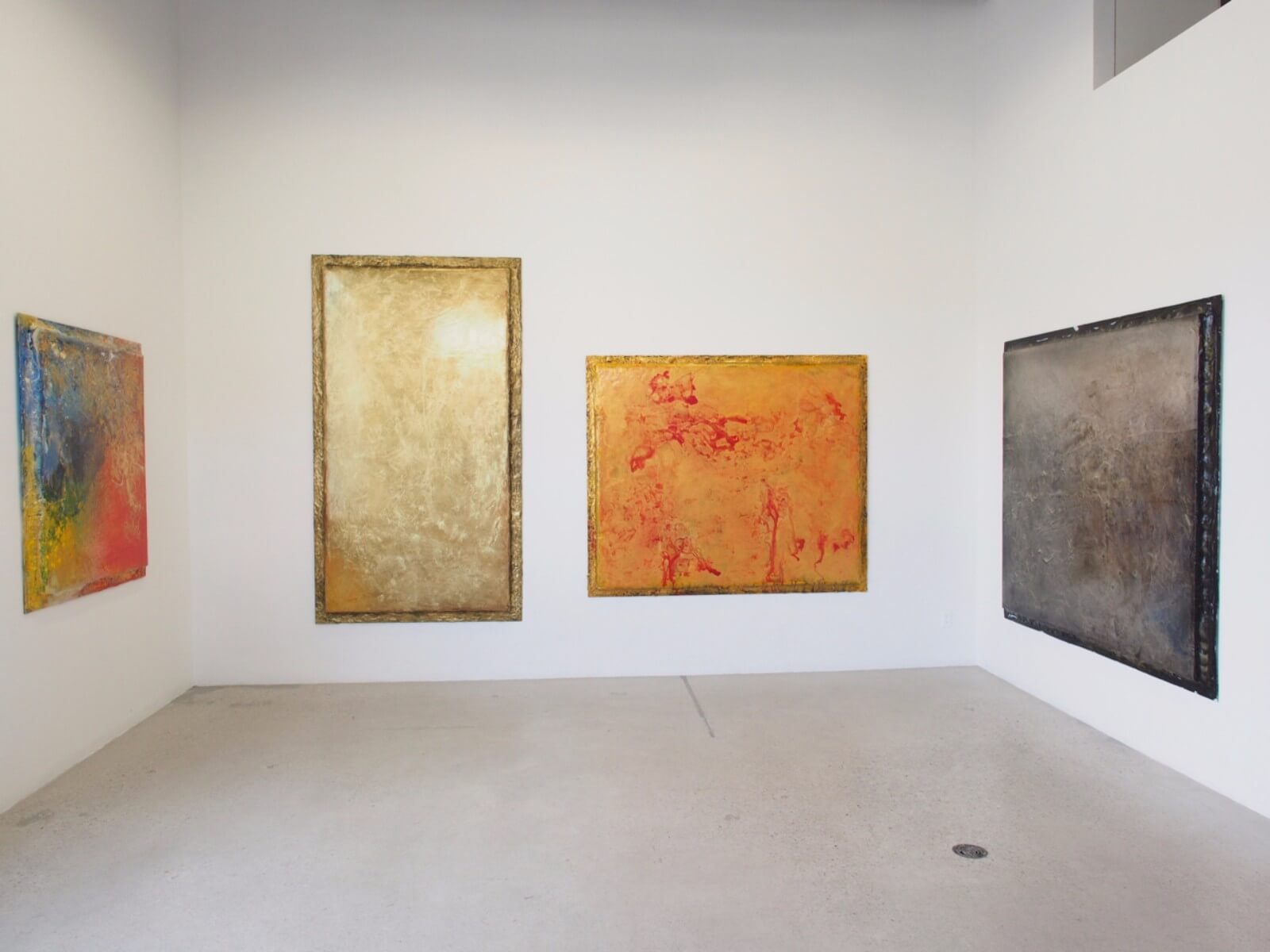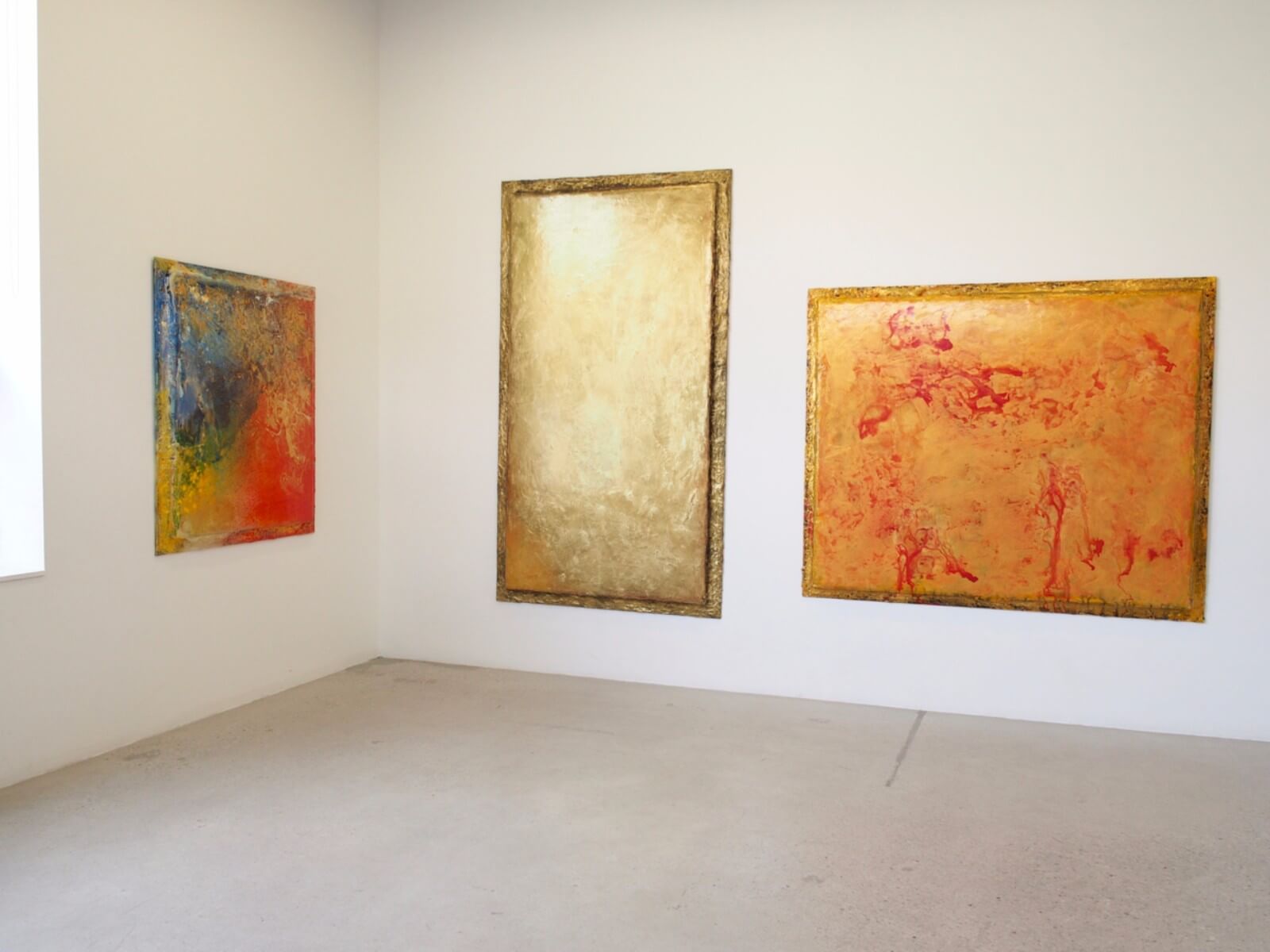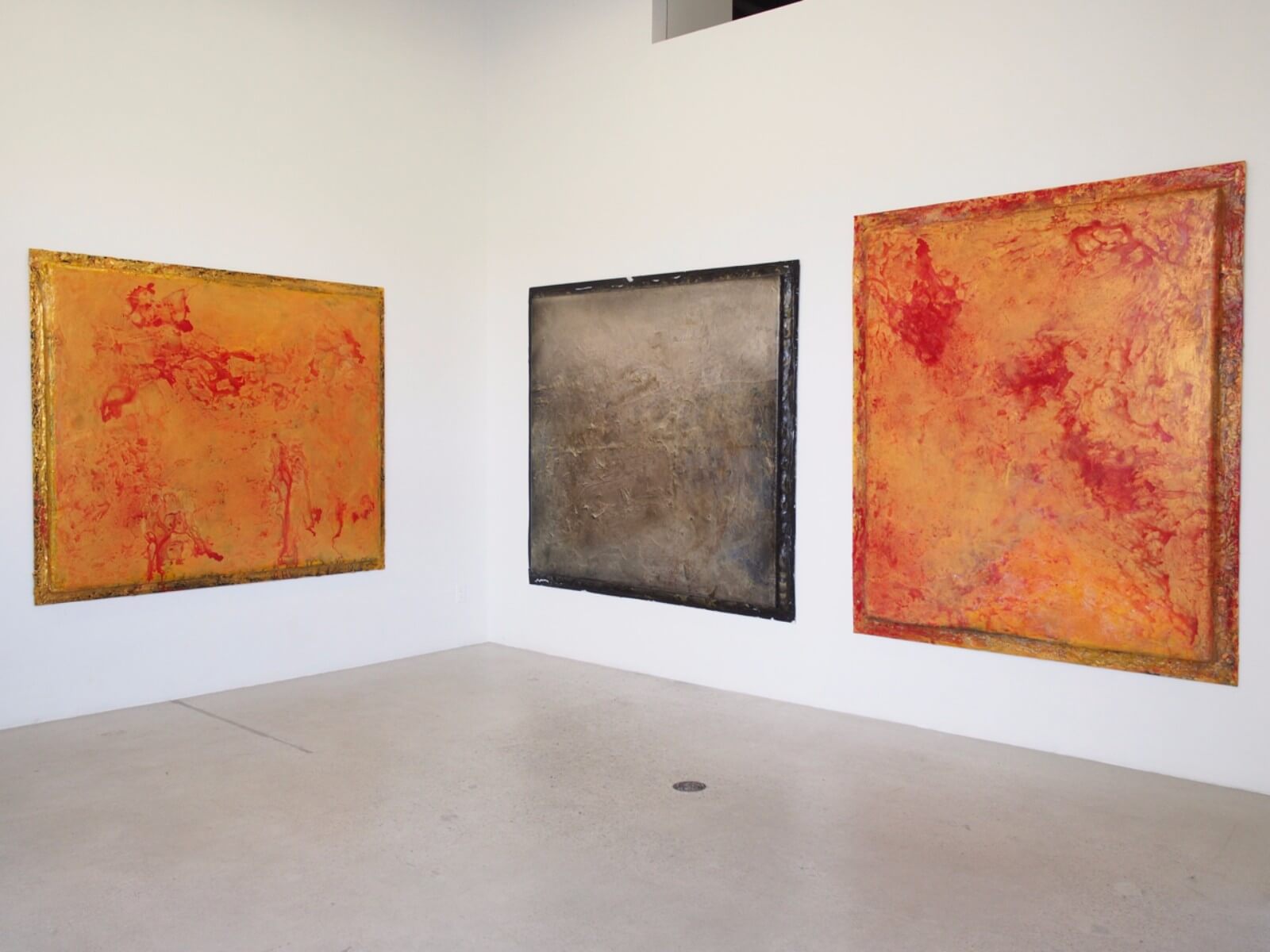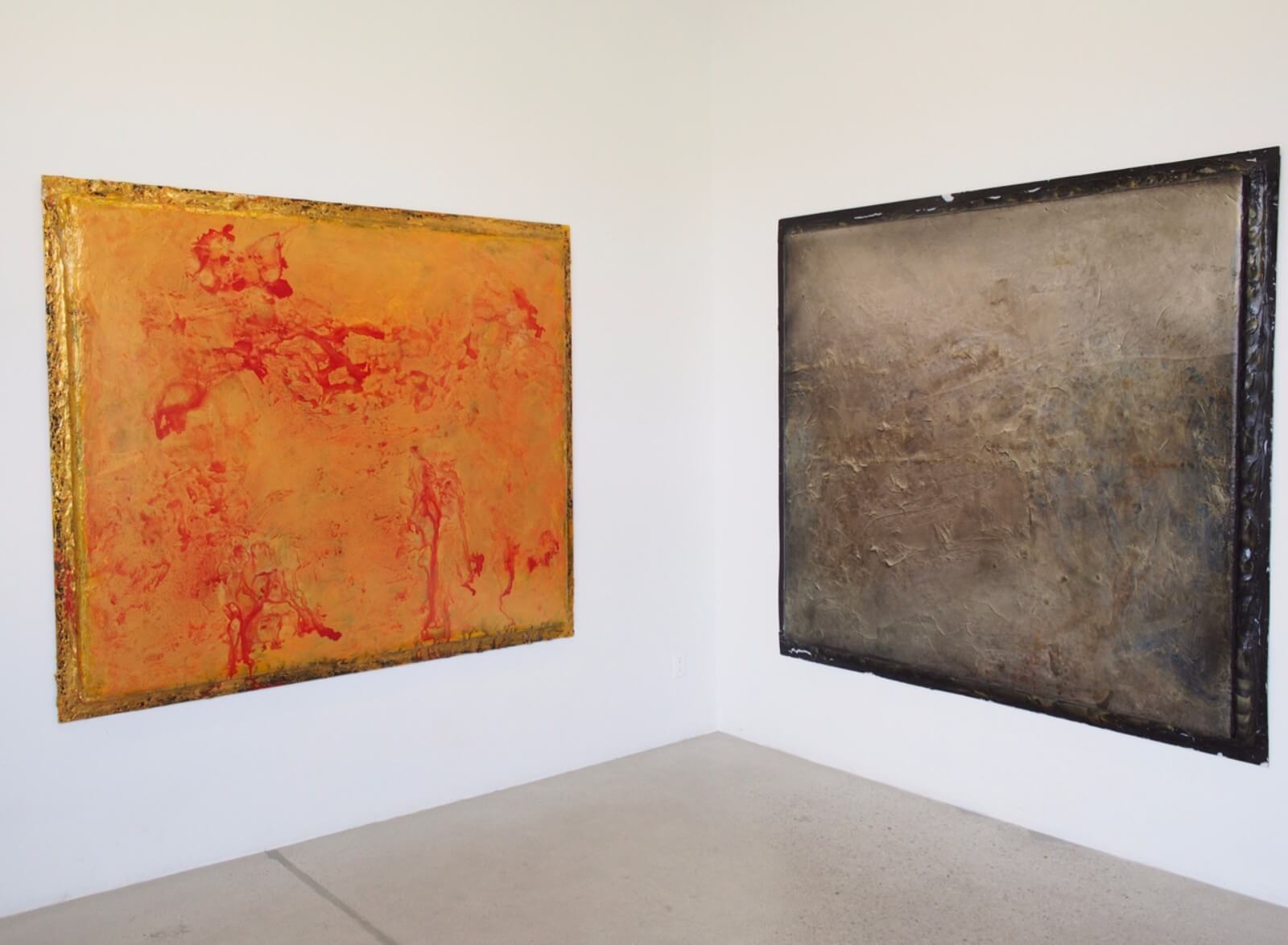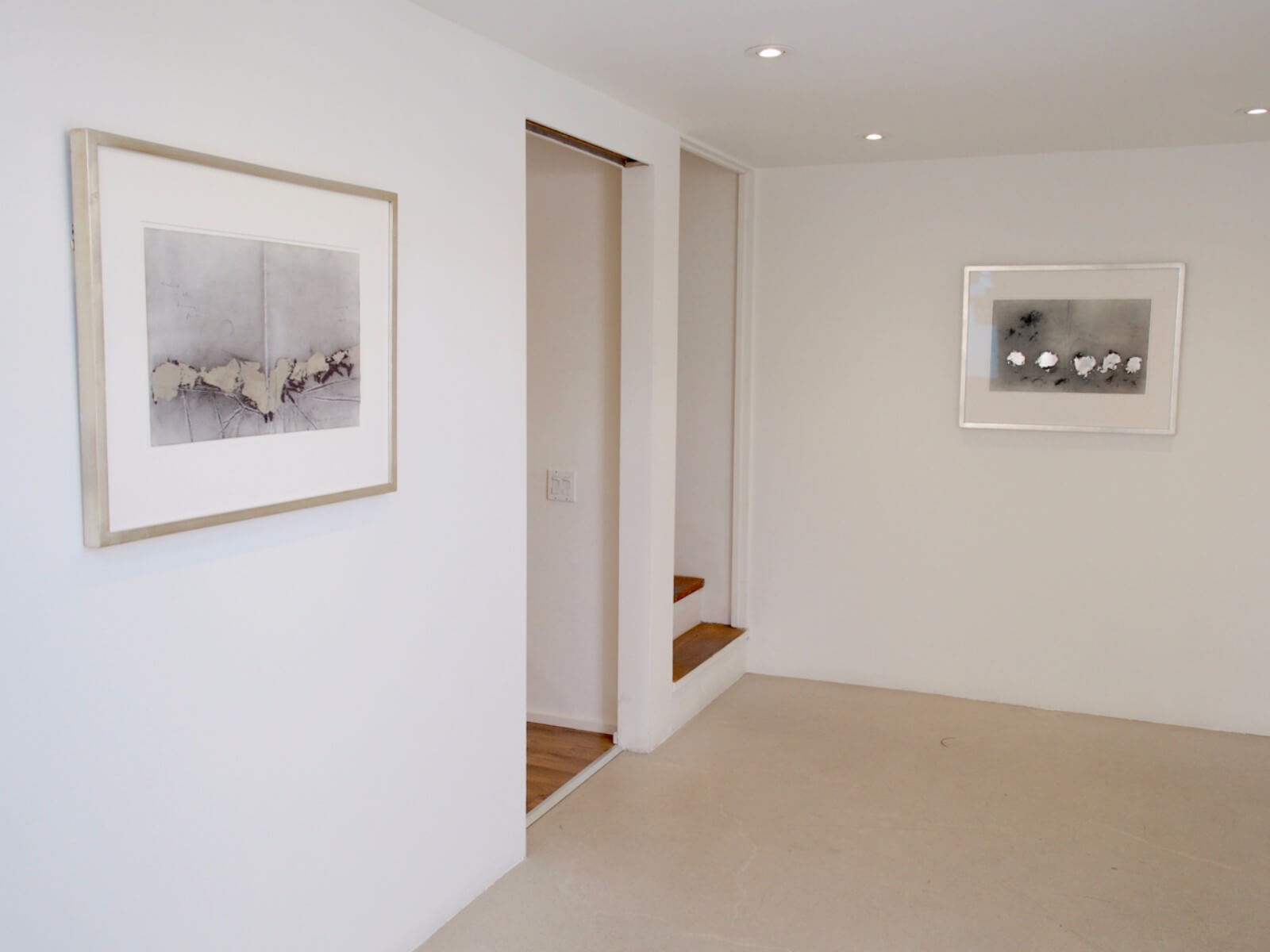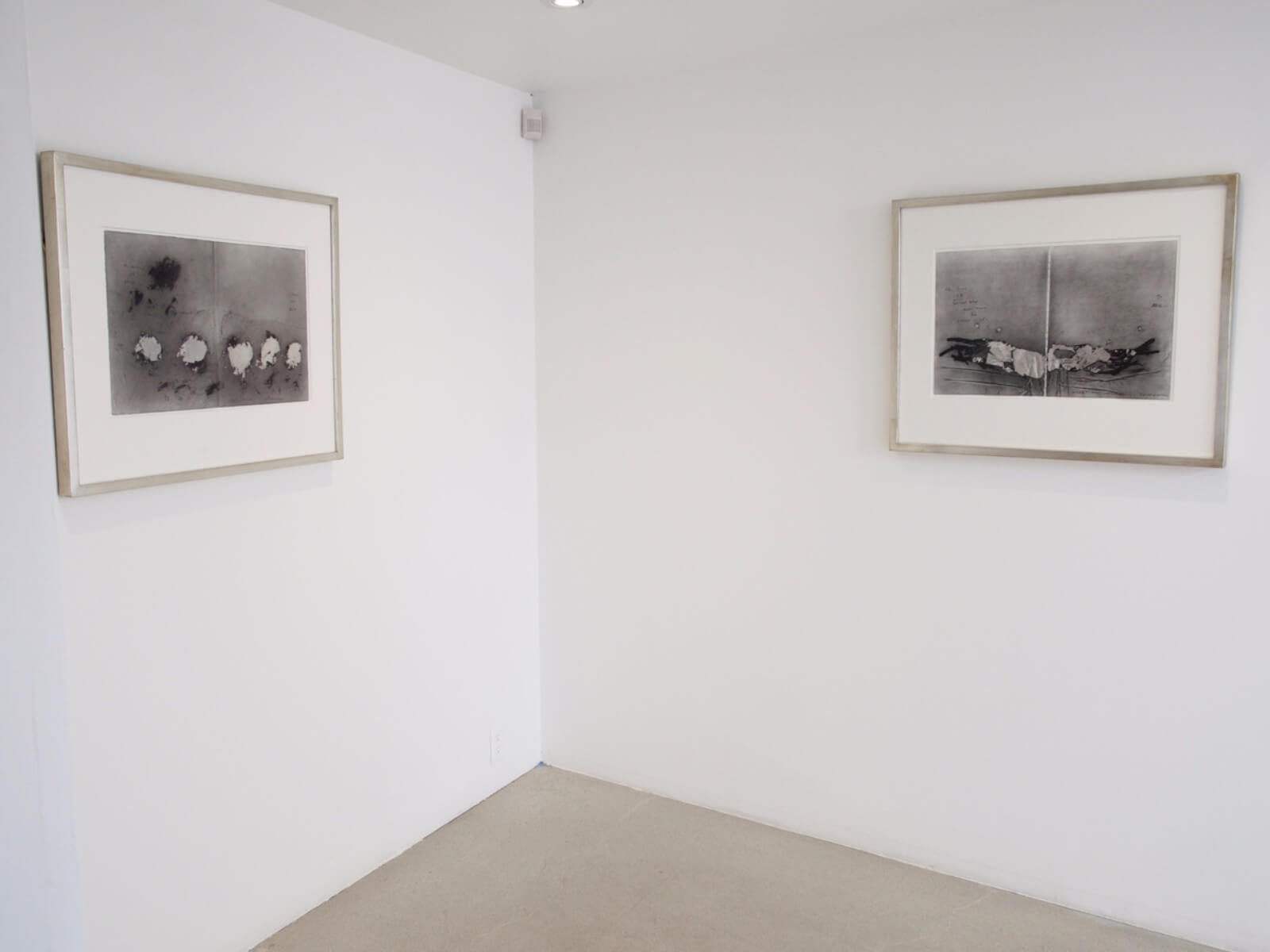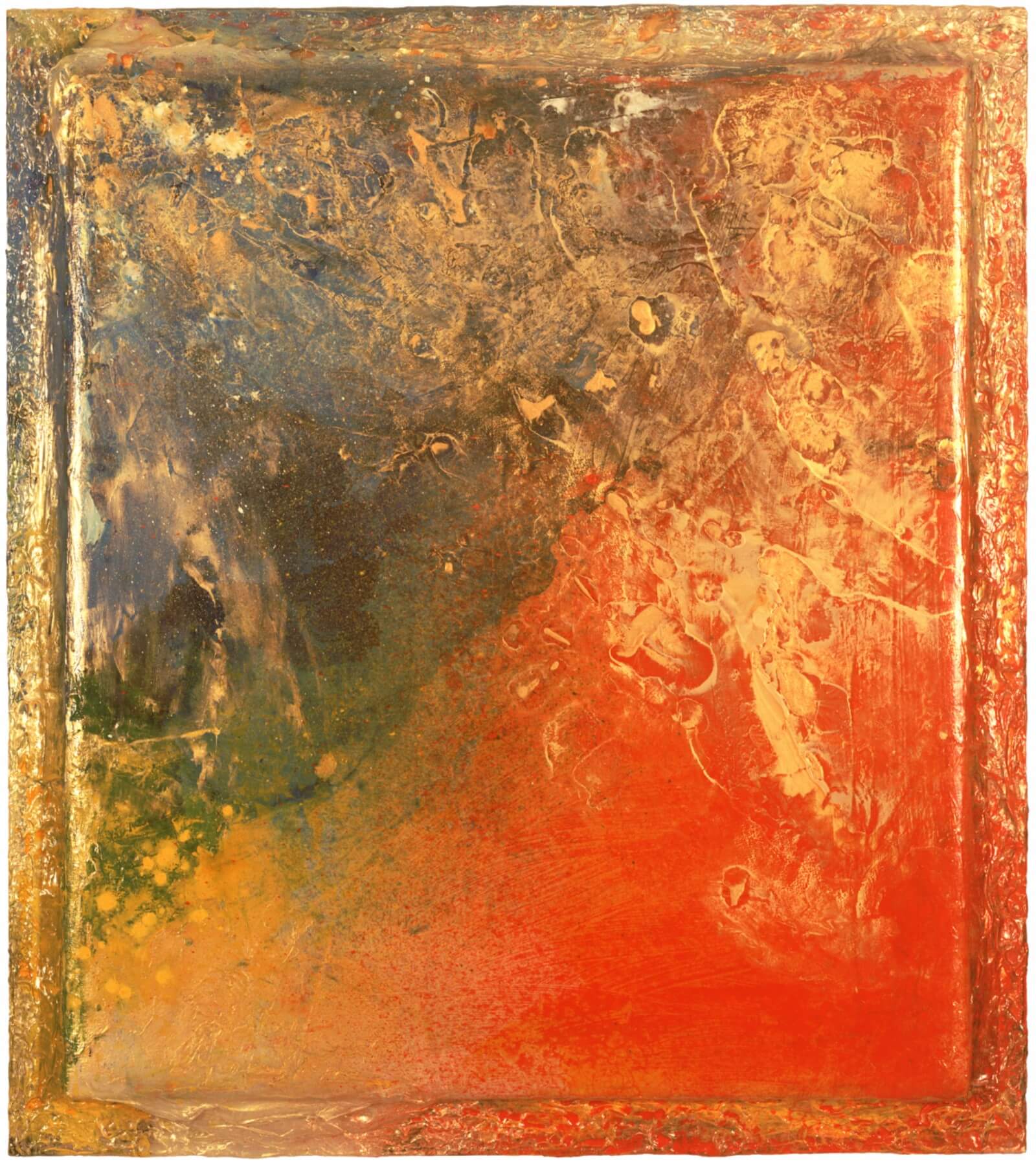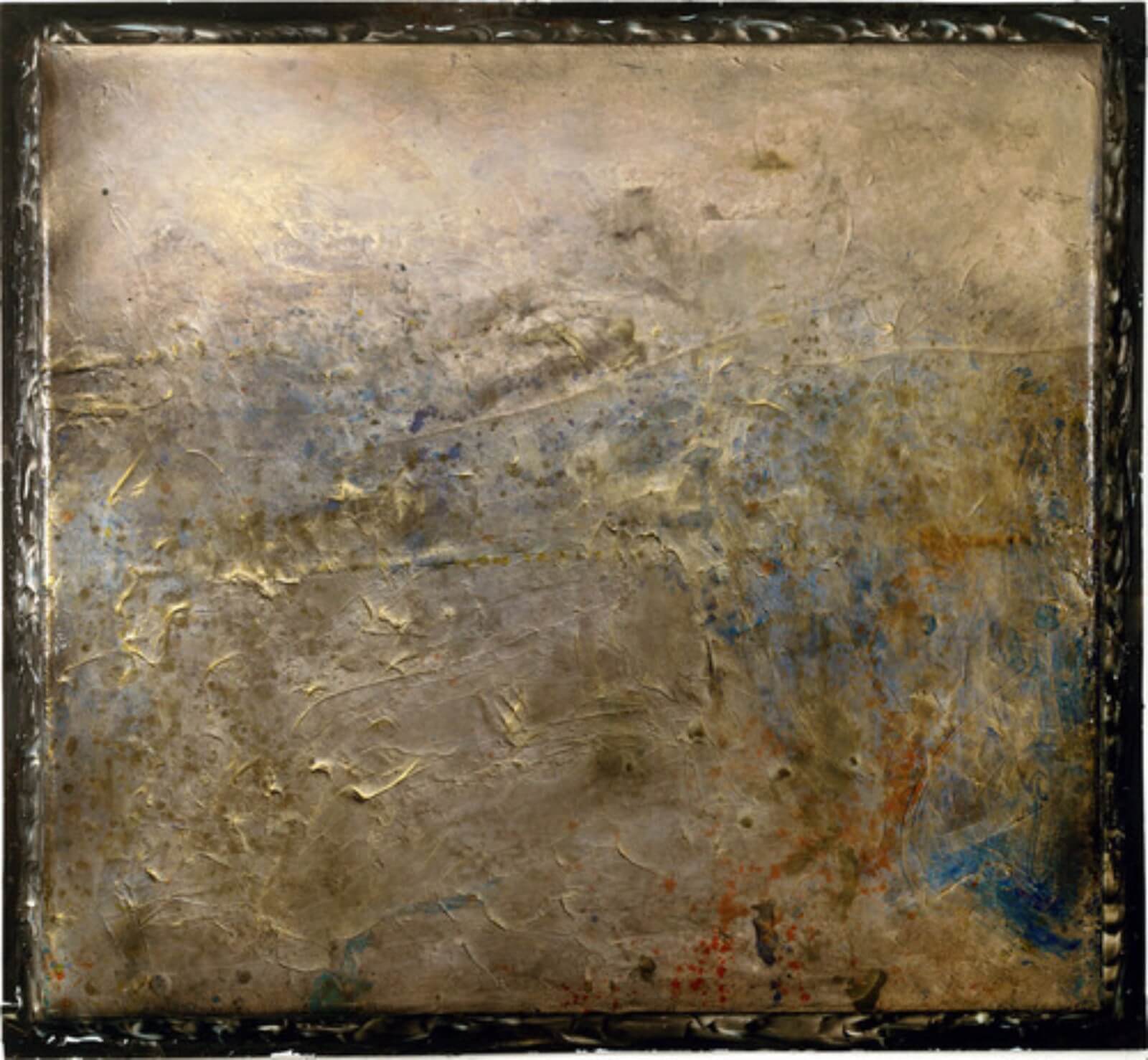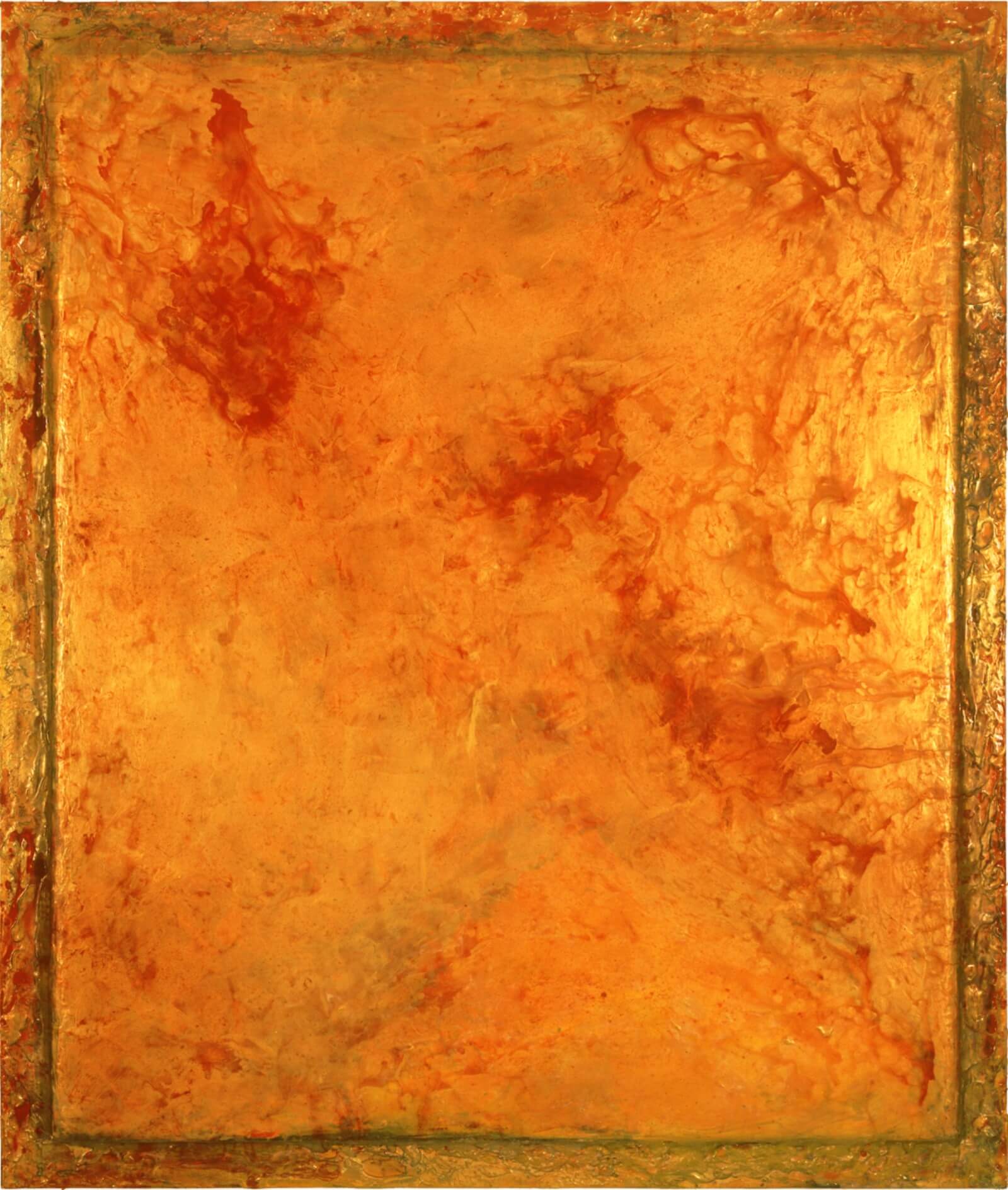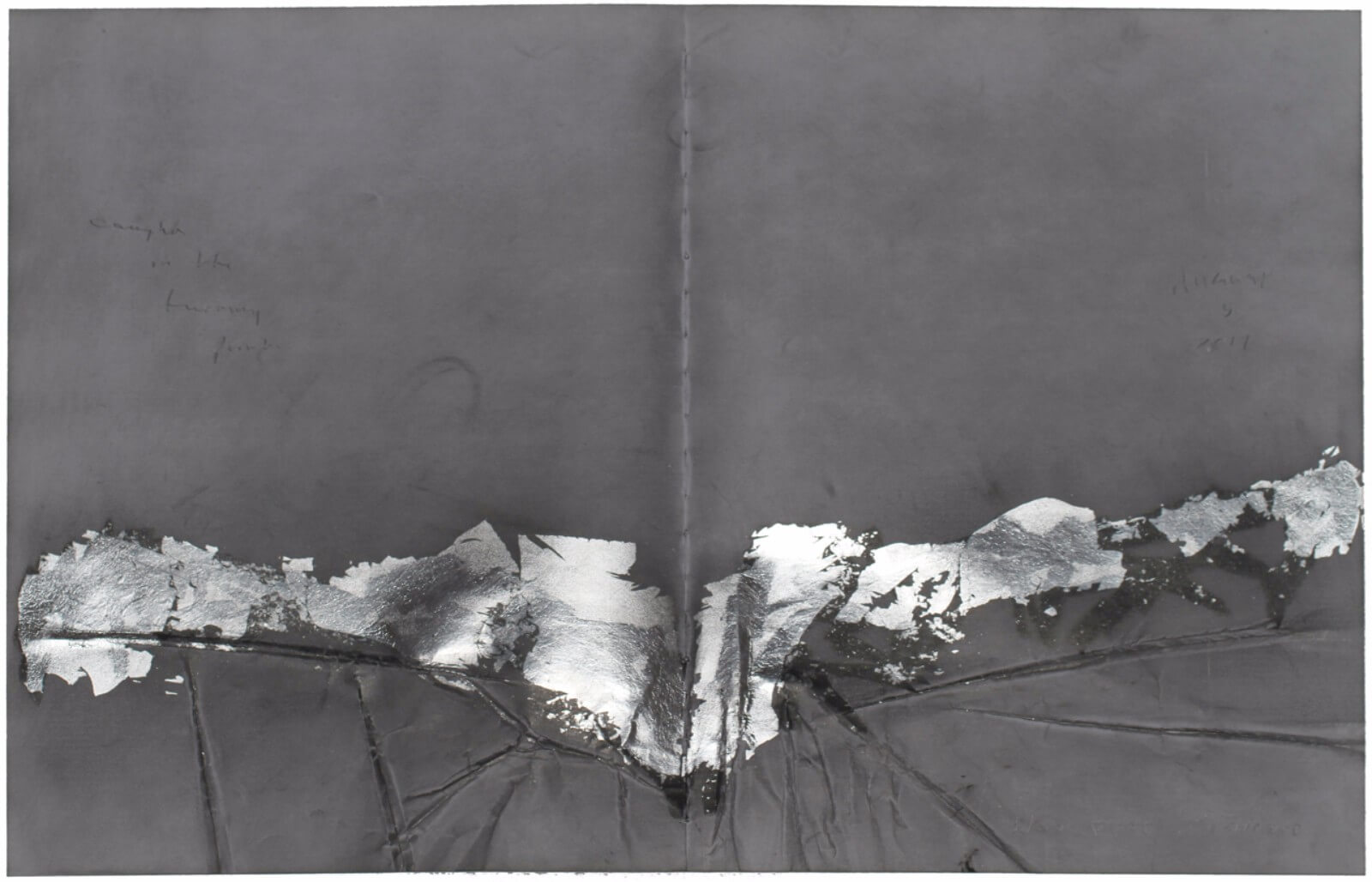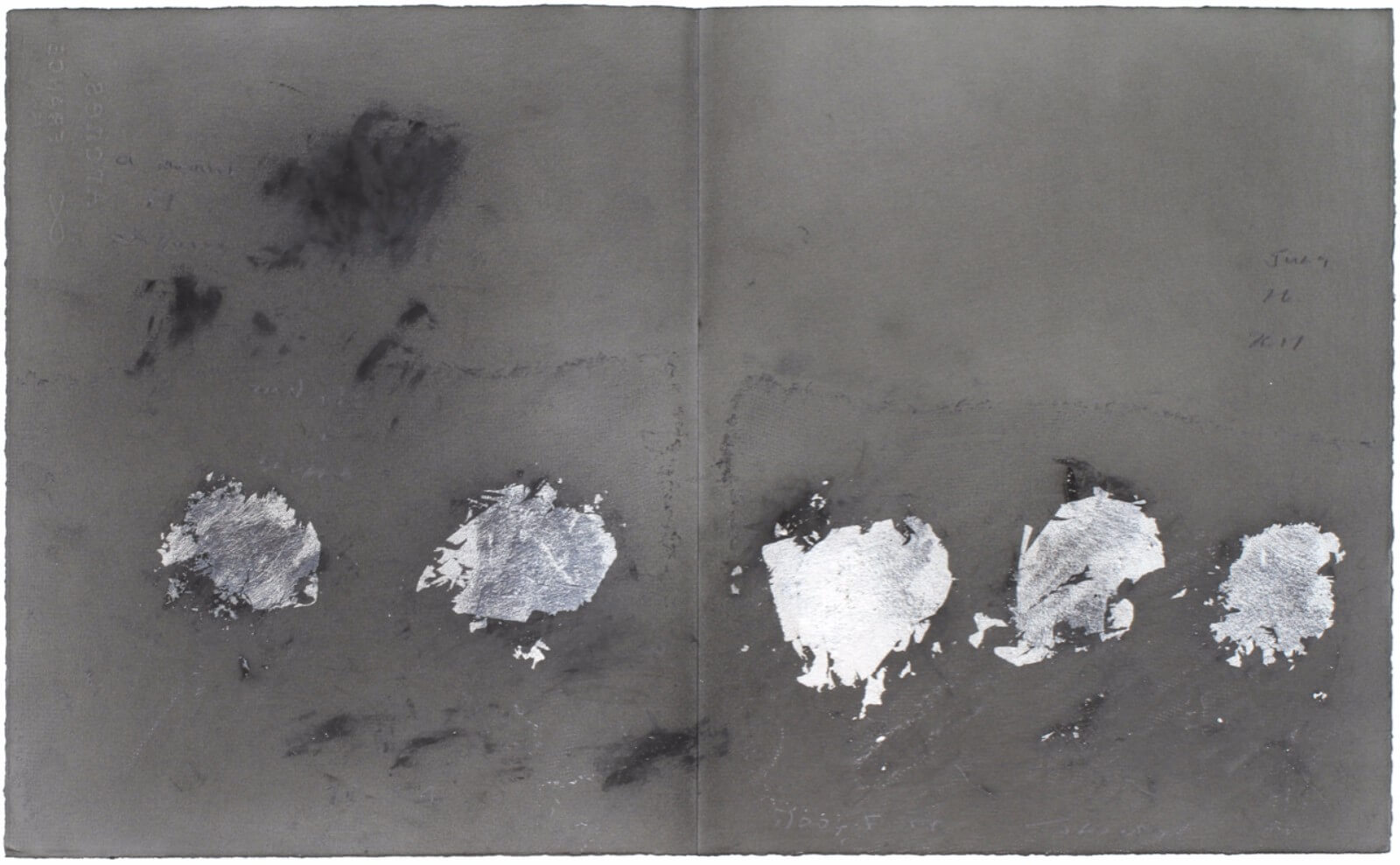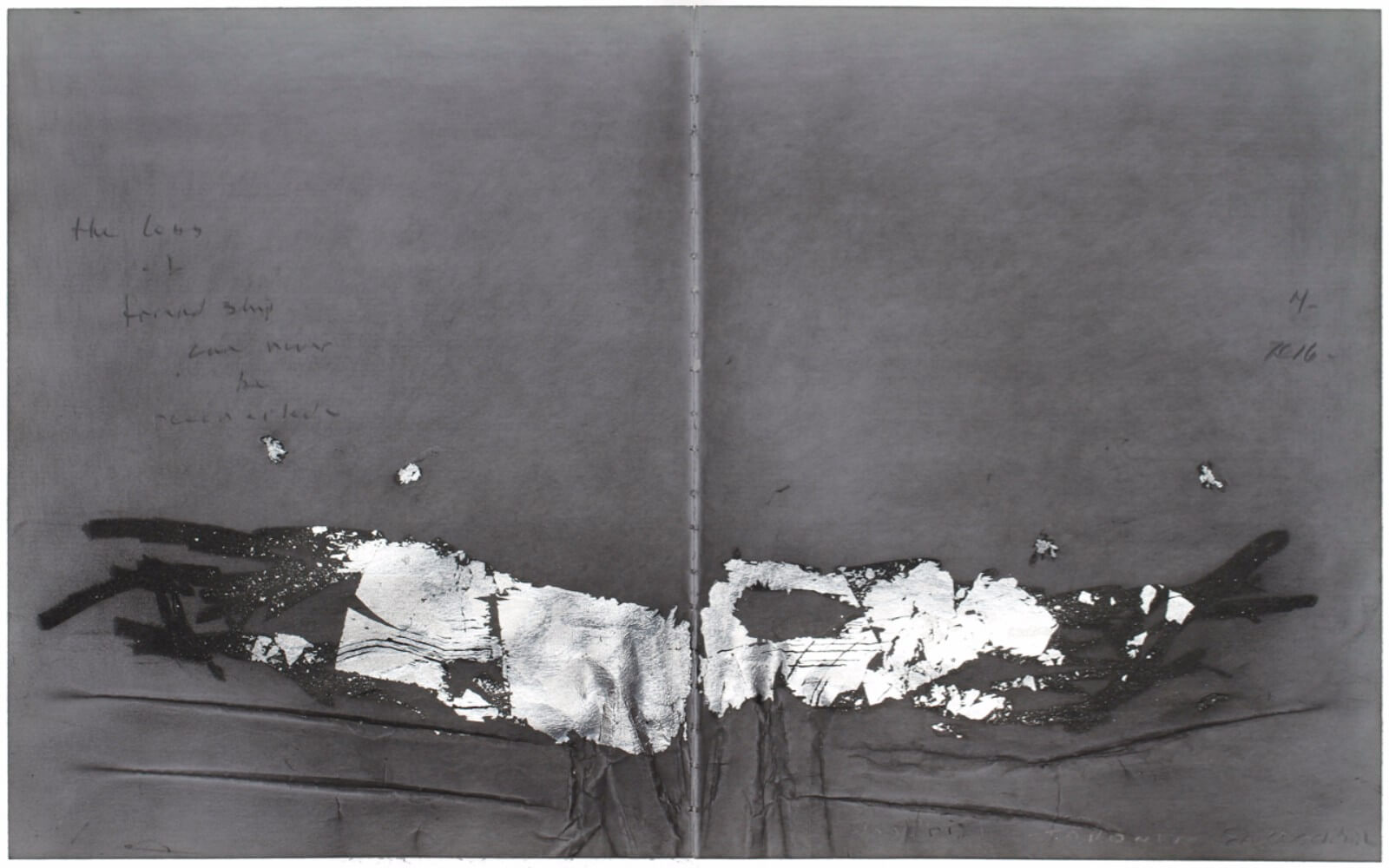 Press release
The frames around Ben Woolfitt's paintings are visible but buried. The modelled acrylic paint continues over top of them with the same abandon that it covers the surfaces they surround. It is more a framing zone than a frame proper, an extension of an inner life that resists reaching an end.
This ambivalent engagement with boundaries is fitting given the layered, molten look of the paintings. In them, colour possesses a body that bubbles and flows and opens onto subliminal depths. The work pays homage to the process-oriented, material abstraction that fostered Woolfitt's career decades ago but now moves into altogether different territory. The paintings are not self-conscious puzzles of making; they leap instead into a referential life full of ghosts generated by residual colour and the topographies of prior surfaces. Gestation rather than gesture rules the day. One painting can summon up meditations on nocturnal Turner seascapes while others divine the symbolic, allegorical realms of Renaissance masters. Is that gold Giotto's, that red Titian's, those contours cousin to the sharp shallows of Ghiberti's Gates of Paradise? And all the surfaces, all of the time, remind of us of bodily fluids spilling viscous edges that lie like territorial claims by the body on what we see. These are paintings where a history of art intersects with a state of internal being. The heart beats, blood flows and the mind ventures both forward and backward in time. They are a culmination of that intersection and a celebration of it. They don't feel like abstractions at all. They feel like manifestations. If there is an end to what we see, to what we feel, to what's been painted, to what's been thought, that end is like the frame—not really an end, just another way of continuing.
Artists' Statement
I have been painting and drawing for 50 years. These years of experience in working with color, various mediums and techniques in acrylic paint have led me to the point where the cumulative layers create a luminous and modulating surface that presents elegance entwined with an underlying foreboding darkness.
The paintings in this exhibition have being worked on for a number of months, giving me the opportunity to lay segments into the work and to rethink it.
Similarly the drawings with the repeated use of graphite, oil pastel and silver leaf applied with various tools and hand accompanied by text, which evolved over decades, represents a more subtle and fragile version. The drawings were started as I traveled, and in this way are diaries. The drawings reflect my state of mind on the day that I create them. There are series of images that I work with quite consistently.
In addition to my own practice, by following the international development and history of painting and drawing, visiting museums, galleries, art fairs and auctions around the world, and connecting with artists, critics, curators and academics my knowledge and experience expands.
With studios in both New York and Toronto, I paint and draw daily and I look forward to continuing the journey in the years ahead.
Ben Woolfitt is a modernist and post-modernist painter as well as museum founder of The Modern.Toronto. Born in Saskatchewan, he has lived in Toronto since 1965 when he came to study at Founders College, York University. In 1966 he made a trip to New York City and was there turned on by Color Field painting, especially the works of Rothko, Louis, Hofmann and Olitski. He loves the luscious sensuality of acrylics. More explicitly he loves the gels potential for deep colour glazes and ravishingly glossy surfaces. Early in his career, he founded and taught at Woolfitt's School of Contemporary Painting and in 1978, established what became a very successful wholesale business, Woolfitt's Art Supplies.
About Richard Rhodes Dupont Projects
Launched in 2016 as part of the new Dupont St. gallery scene in Toronto, Richard Rhodes Dupont Projects was devoted to an exhibition program of contemporary Canadian art. Founding editor of C Magazine and editor of Canadian Art from 1996 through 2015, Richard Rhodes brought his expertise to exhibitions by emerging and established artists from across Canada. His informed critical eye launched and nurtured numerous careers in the Canadian art world over the past three decades. A photo diary of his continuing interests and work can be seen on Instagram at @c4rhodes. The gallery website will continue to be viewable at: www.dupontprojects.com.